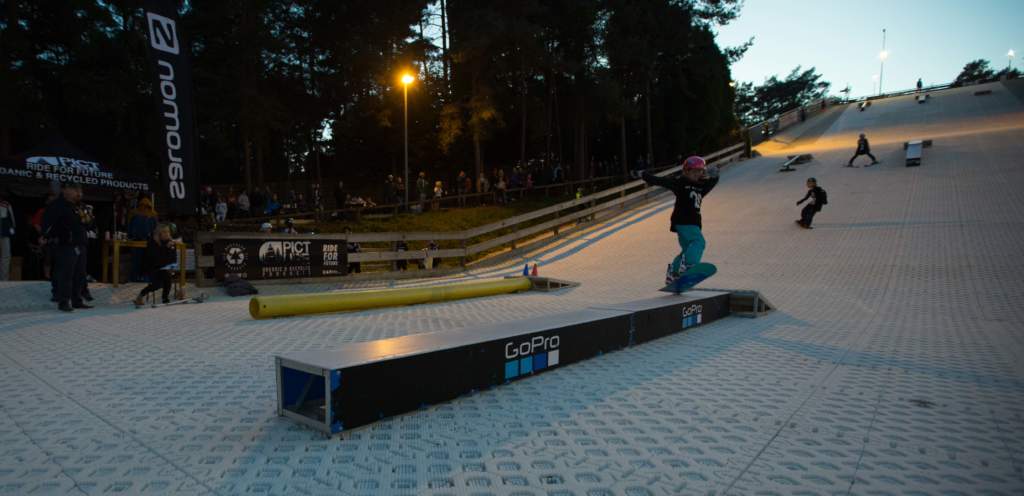 At Snowtrax, we have been actively testing artificial snowsports surfaces since 1989. Now we've achieved what we think is the best artificial ski slope surface possible!
We started with Proslope matting in 2011 after installing a test strip and hearing from users how much they preferred it to our previous dry slope surface. When we completely transitioned the numbers spoke for themselves; User numbers increased dramatically while accident rates plummeted! The material inspired confidence and reacted in much more predictable way than other dry slope surfaces. Plus there were no voids in the matting to catch skis, poles, or fingers!
So, what have we changed since then?
First, the mats! All the matting itself has been updated for 2018 with better materials which help it achieve the soft snow like feeling. The variable height bristles in the matting allow for gradual grip and release, and work in conjunction with our second major update.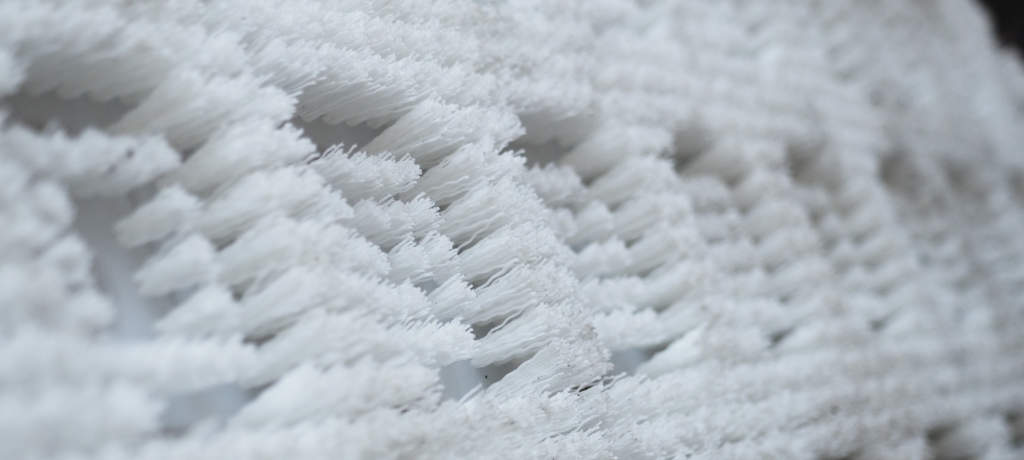 Secondly, we now have Proslope's integrated misting system! It uses a unique design to allow for optimal lubrication while maintaining a flat profile that is flush with the mats for zero interference.
The system uses an atomising nozzle to create a fine mist that is much more efficient at coating the matting without saturating the bases. This hugely reduces the running resistance of the mats causing a much more 'snow' like ride, and helps equipment last even longer!
The mist system is so efficient at coating the surface that we've reduced our water usage while increasing usability!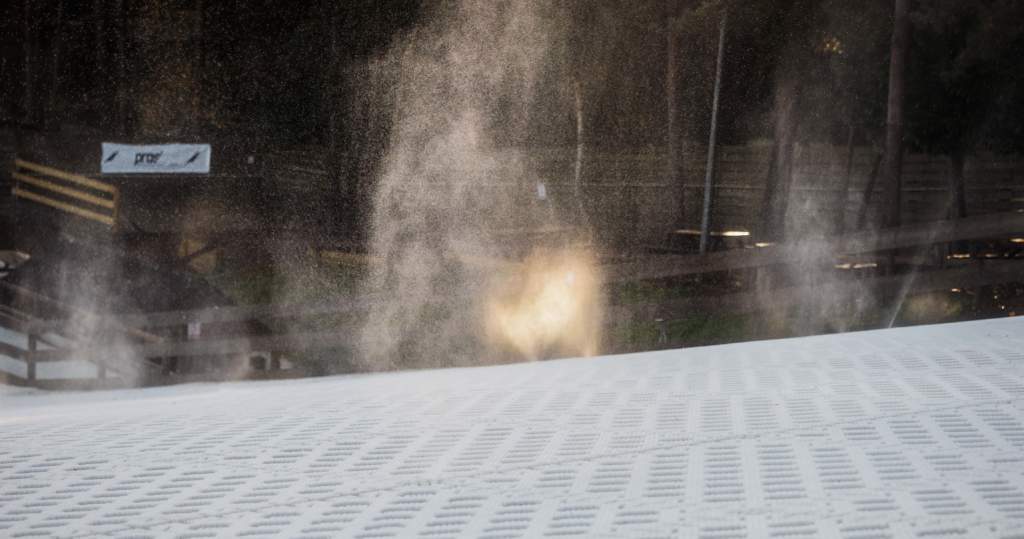 We could spend all day telling you about the benefits and how great it is to ride… But none of that would compare to actually experiencing it yourself.
Come down and have a go. We know you'll love it as much as we do!