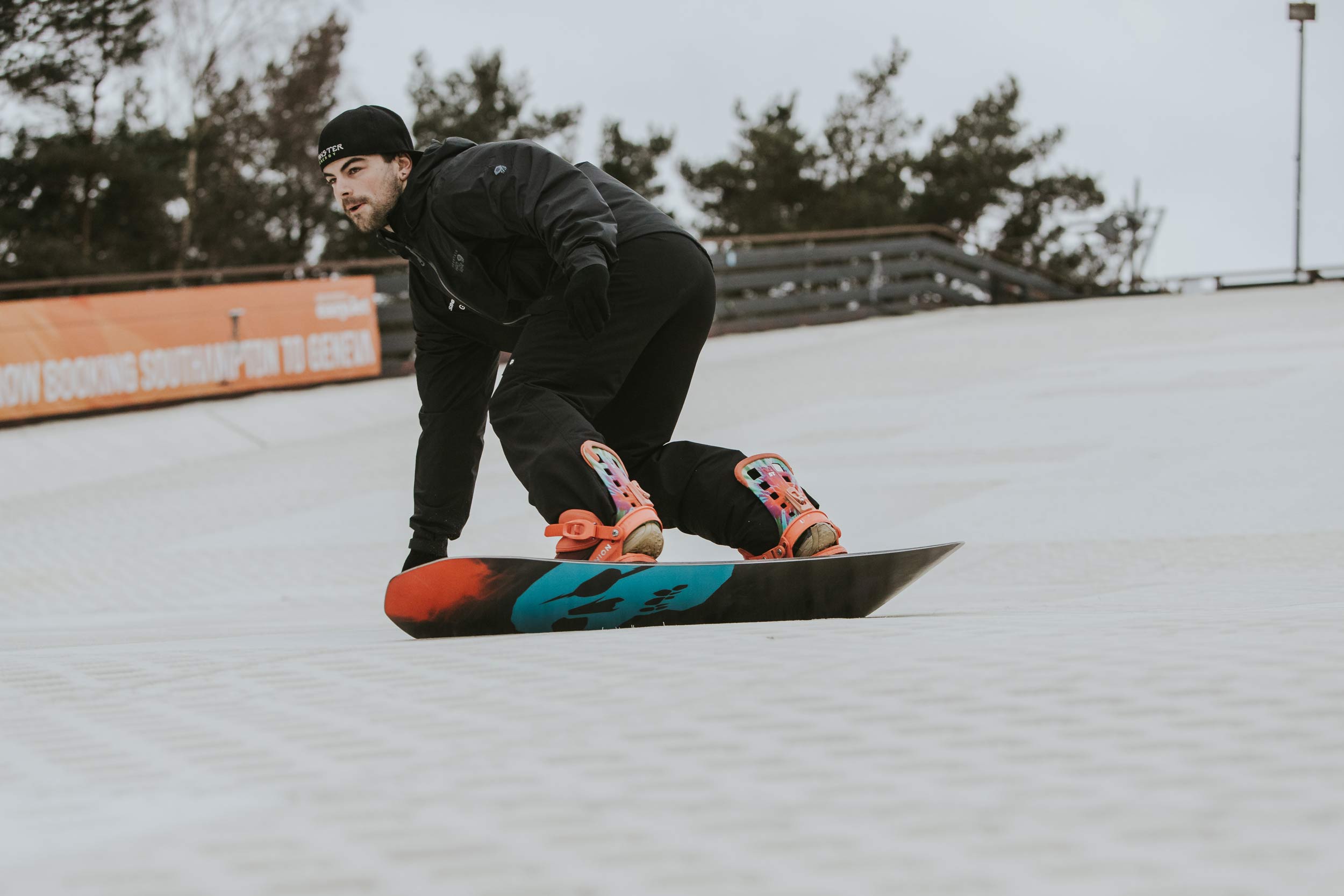 Snowboarding At Snowtrax
Snowboarding is one of the coolest sports around! But, how do you go from picking out a board to cruising around the mountain?
Come for a Snowboard Lesson at Snowtrax!
We have expert instructors who can take you through all the techniques needed to be up and riding in no time!
To begin with, our instructor will help you set up your equipment and make sure you're comfortable. We only use Burton Snowboards and Boots to ensure high quality equipment for your lesson.
Once you're all adjusted and comfortable, your instructor will bring you over to our beginner slopes.
Out On The Slopes
Our beginner slopes are specially designed so that you can't accelerate too quickly or go too far. The surface we use is called Proslope and it has excellent edge hold and a shock absorbing layer that gives you loads of confidence and massively reduces the risk of any injury.
They're the ideal place to learn, no matter what your age!
Once you're outside, your snowboard instructor will talk you through all your equipment and how to safely use the ski slope and lifts.
After a quick explanation, it's time for you to strap into your bindings!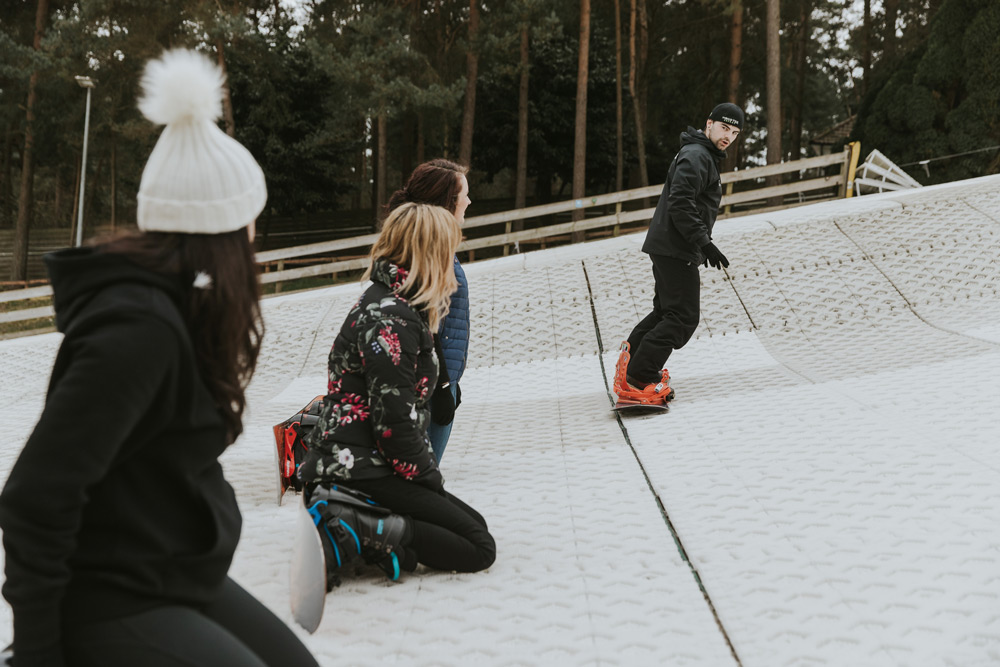 Your snowboard instructor will give you a demonstration and talk you through step by step what to do, and then it's your turn!
Point your board down the slope and feel it sliding for the first time! Your instructor will have some drills to do to improve balance, position, and slow yourself down so you'll have plenty of time to practice before moving on to Side Slipping.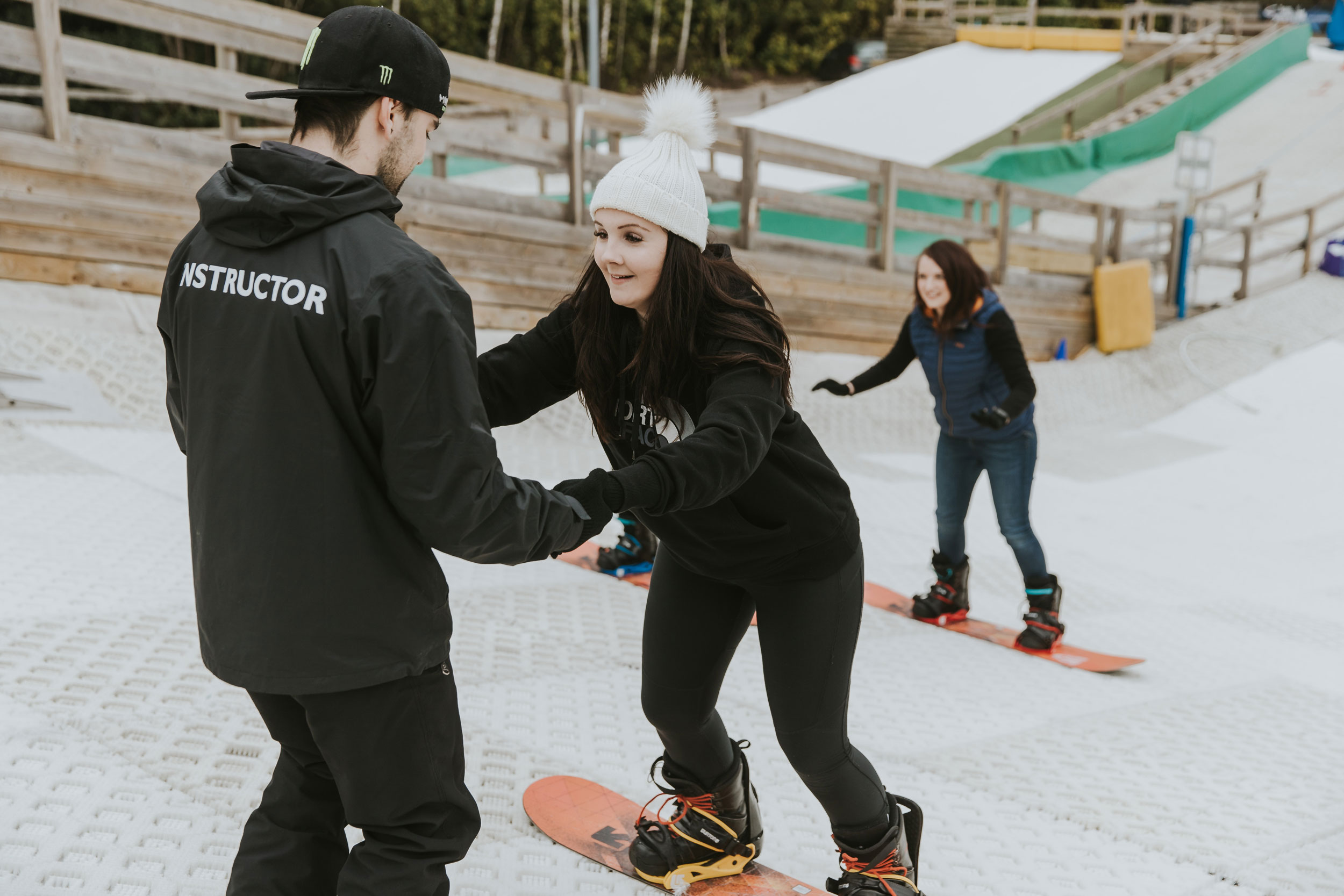 Side Slipping is the next step in Snowboarding. Your instructor will give you a demonstration and then help you through the technique. It's really tricky, but our instructors have lots of tips and tricks to help you get the hang of it.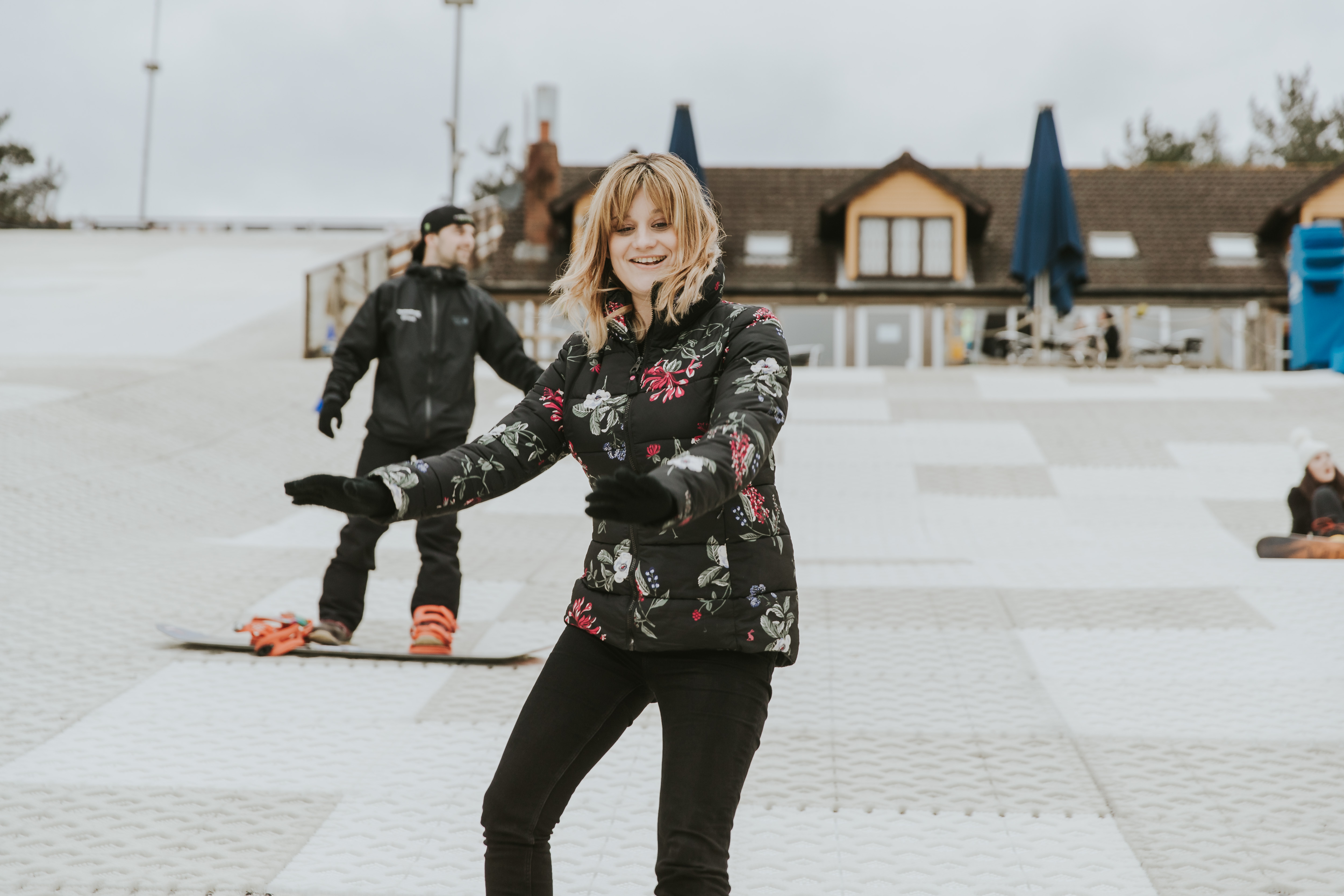 Our instructors work with all ages and abilities, and are always happy to slow things down and take them at whatever pace you're comfortable with.
How To Book
If you would like information on the types of lessons available at Snowtrax, check out our skiing and snowboarding pages. Or if you have any specific questions please contact our reception team on 01202499155 and they'll be happy to take you through everything we offer!
Check out the video below for a closer look at a beginner snowboard lesson: