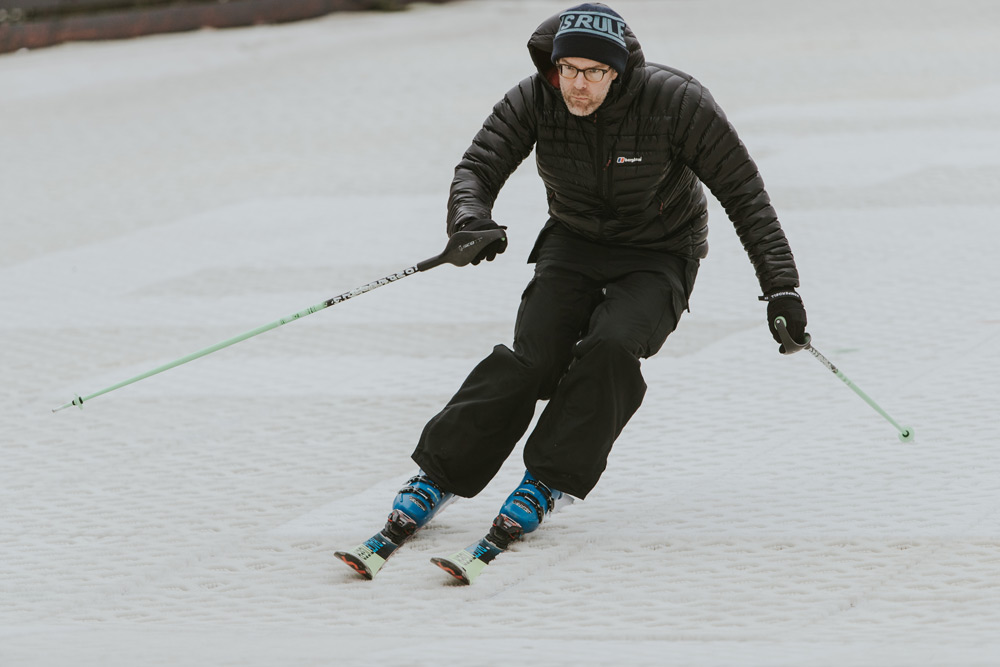 Skiing At Snowtrax
There's no doubt about it, skiing is amazing fun!
But how do you get from never having put boots on to skiing the steeps?
At Snowtrax, our professional instructors teach ski lessons by breaking it down into small easy steps, so you'll be up and skiing in no time!
To start with, our instructors will help you get your equipment set up and make sure you're comfortable. We only work with Salomon Skis and boots, so you can be assured of the highest quality equipment for your ski lesson. Once you're all set, they will bring you over to our beginner slopes.
Out On The Slopes
Our beginner slopes are designed so that you can't accelerate too quickly or go too far. We use a new surface material called Proslope that closely replicates sliding on snow, plus it contains a shock absorbing layer that massively reduces any risk of injury!
They're the ideal place to learn to ski, no matter what your age!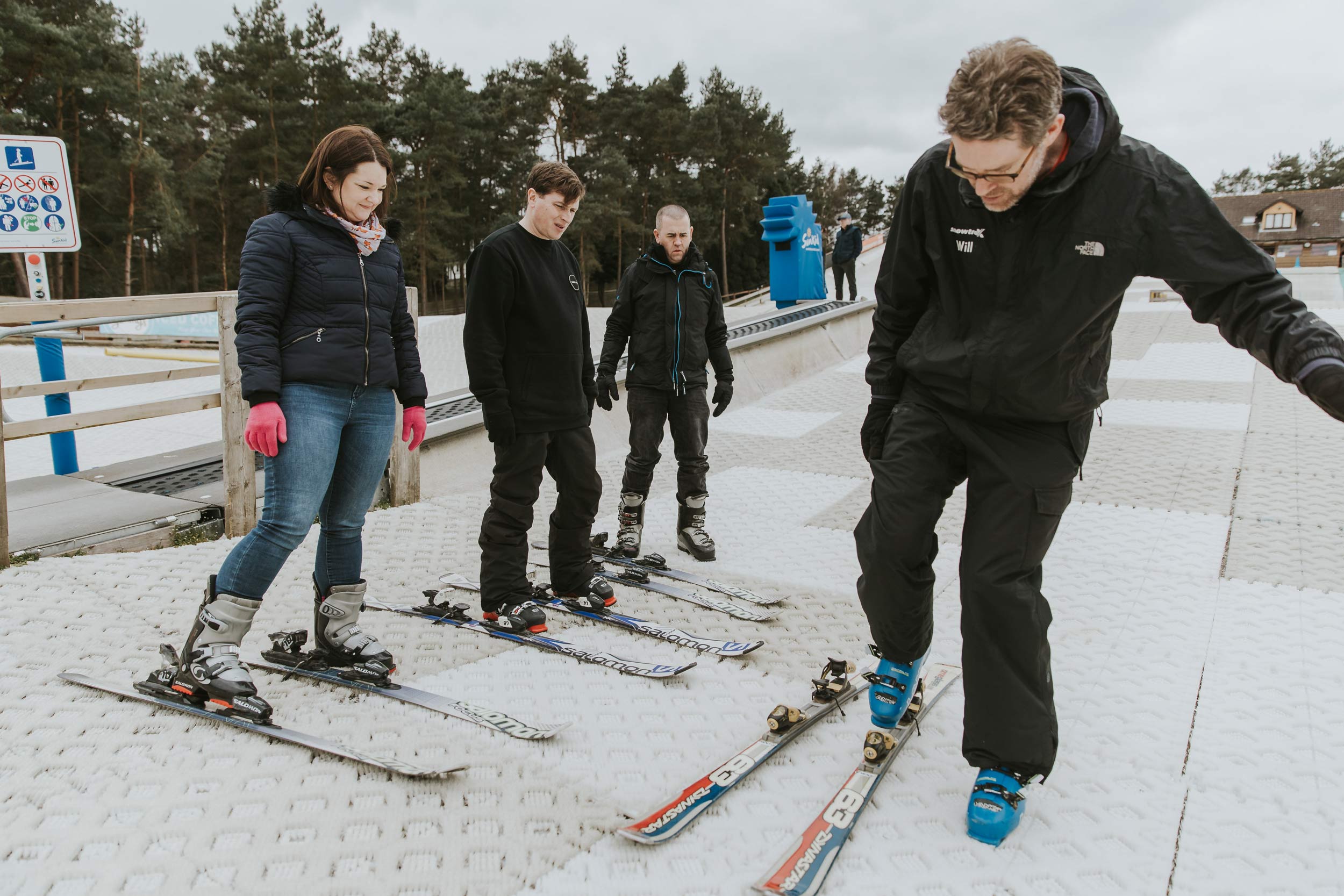 Before you put your skis on your instructor will talk you through your equipment and how to use the lifts safely.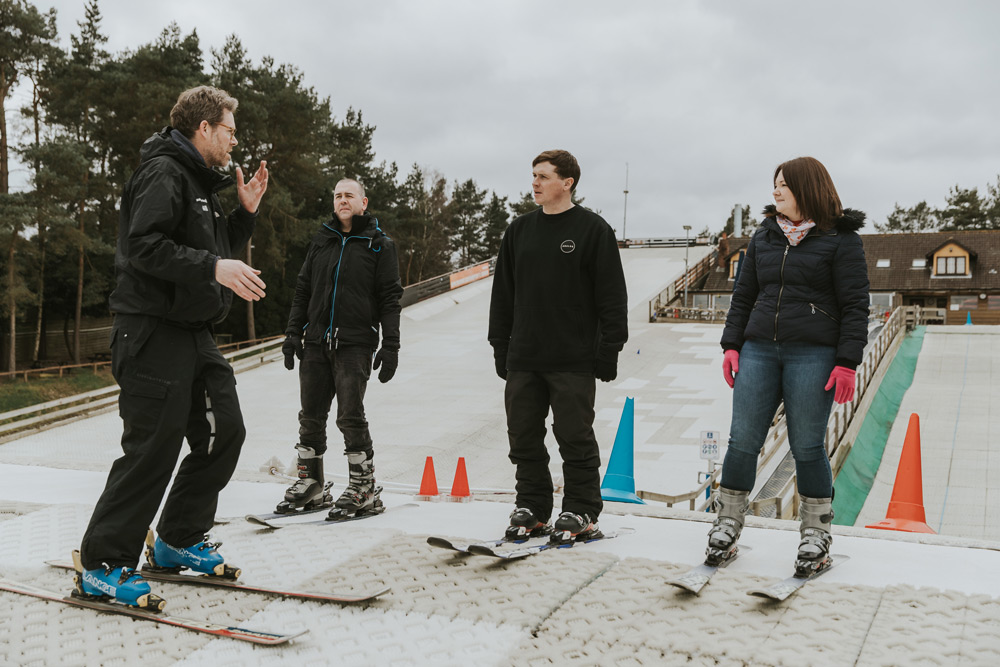 Then your instructor will explain what you have to do, they'll break it down into really easy chunks. Now it's time to step into your skis!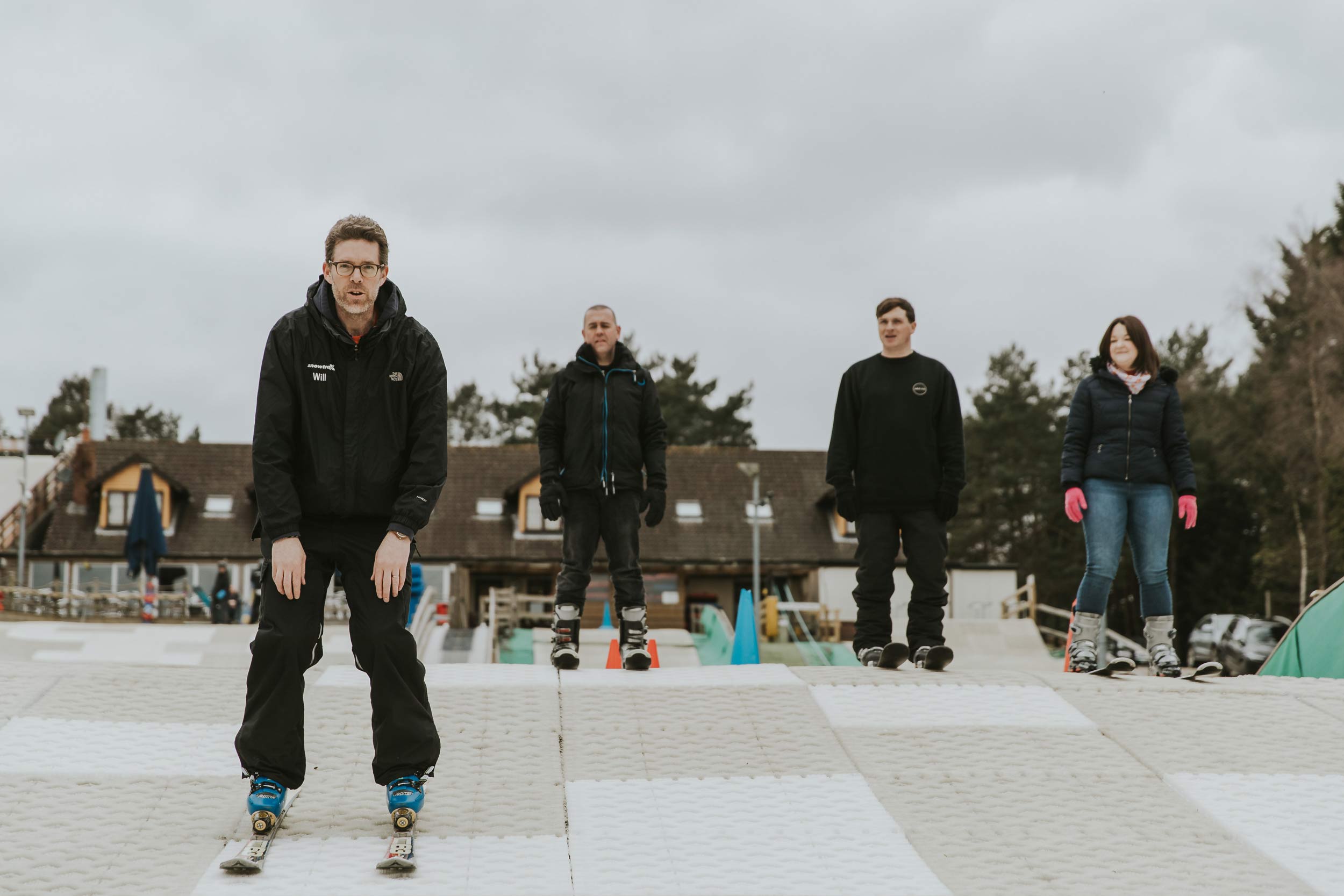 Your Ski instructor will give you a demonstration, check that you completely understand, and then it's your turn.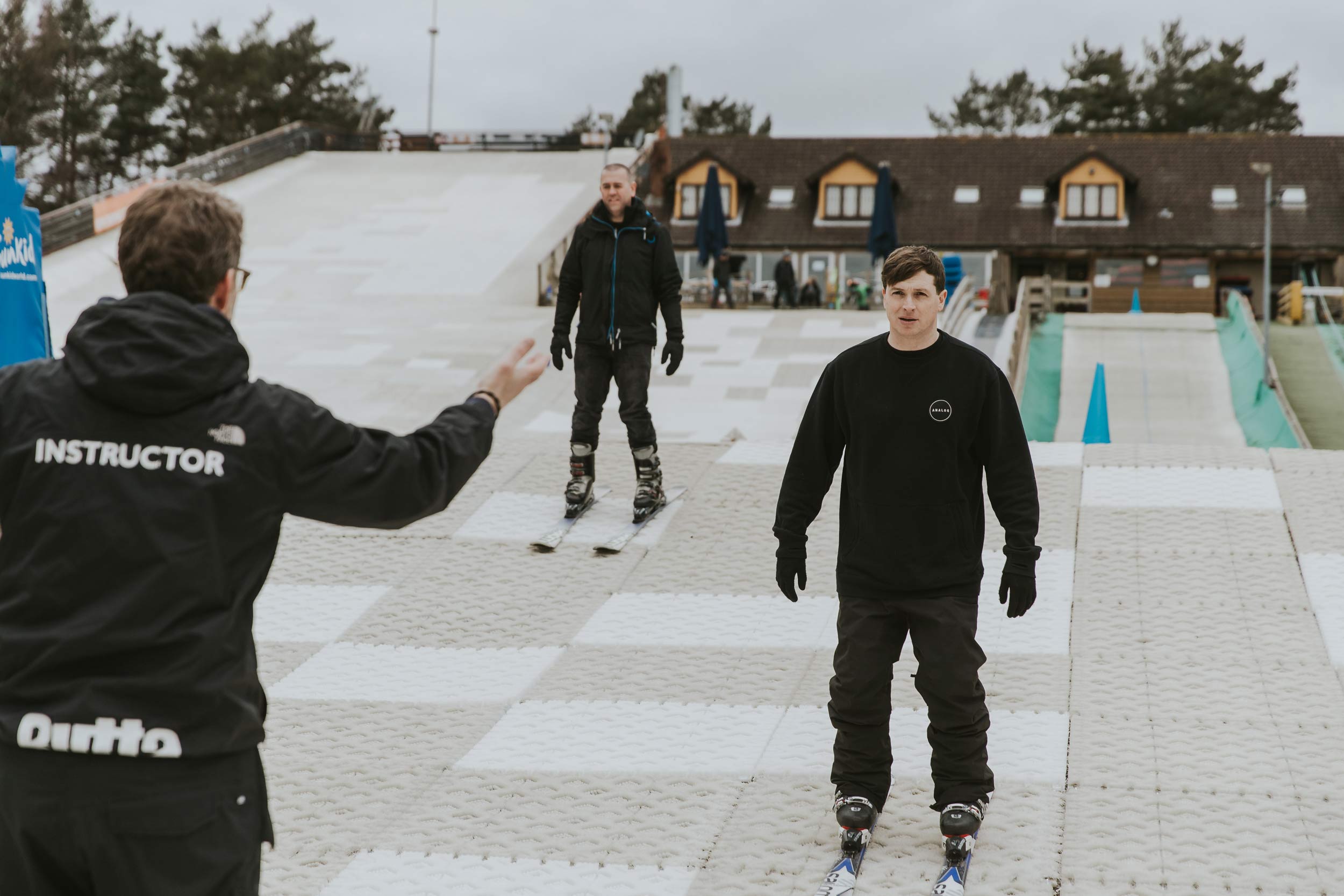 Point your skis down the slope and feel the skis slide for the first time!! Your ski instructor will have a few drills to help improve your position and balance. It takes a bit of practice, but it's important to make sure you're in the ideal position to progress.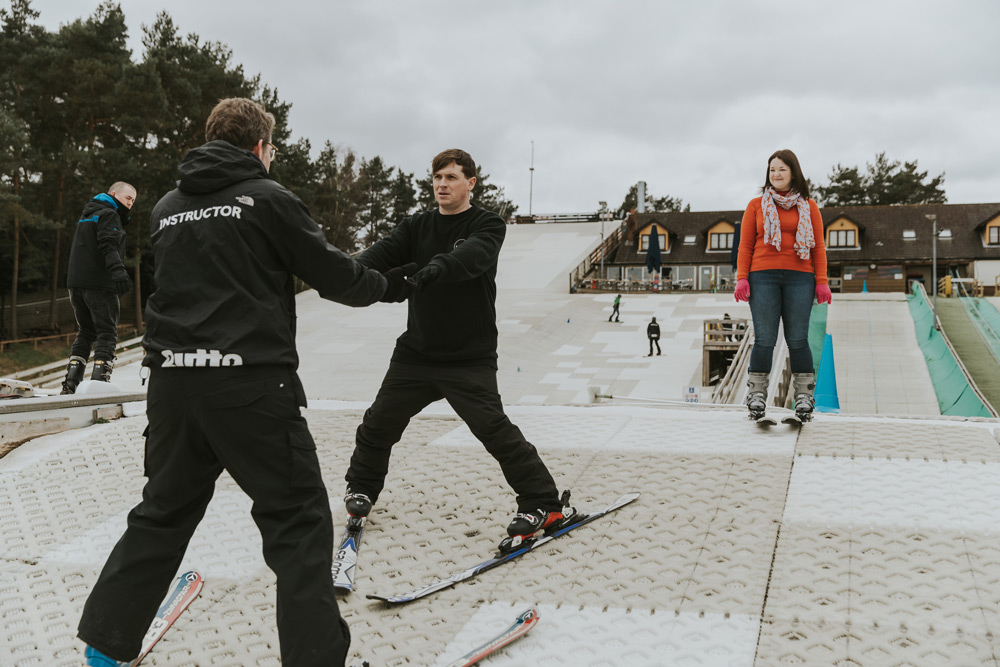 After you've been up and down the slope a few times and you're comfortable with straight running the beginner slope, your ski instructor will introduce concepts like "snow ploughing" so that you can slow and stop on the slope. Followed by snow plough turns that give you the ability to control speed and direction.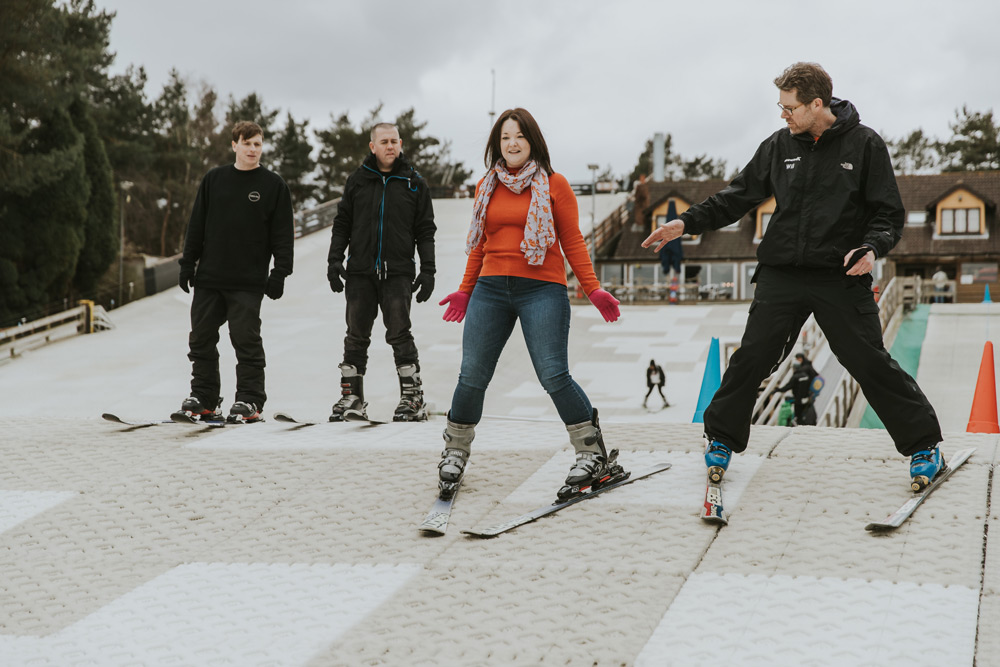 Our instructors are supportive and always happy to slow things down to whatever pace you're comfortable with. If you aren't comfortable in a group, or if you want to progress even quicker, we also offer private lessons too!
How To Book
If you would like information on the types of lessons available at Snowtrax, check out our skiing and snowboarding pages. Or if you have any specific questions please contact our reception team on 01202499155 and they'll be happy to take you through everything we offer!
For a detailed look at a beginner ski lesson, check out the video below: