ALPINE BISTRO
Snowtrax Notice | We're Temporarily Closed!
Following the UK Governments announcement – Snowtrax Alpine Activity centre, Restaurant and Shop will be closed to the general public from 6pm Friday 20/03/20 until further notice. Our online ski and snowboard store at snowtraxstore.co.uk will still be available for shopping 24/7. However, in order to help protect the health of our employees & their families, we have taken the tricky decision to temporarily close our warehouse & will not be able to ship orders. We understand this may be disappointing for our customers, but feel this is the responsible thing to do in the current climate.
We are in the process of contacting all our customers with booked activities/parties at the Alpine Activity centre. As the centre is now temporarily closed, we will be contacting you via email on info@snowtrax.eu
We look forward to welcoming you back to fun filled excitement at Snowtrax when we open again!
Our restaurant and bar serve delicious food and drinks year-round!
In the winter come and relax by our roaring fire with alpine classics such as vin chaud, loaded hot chocolate, and rich, creamy Tartiflette.
In summer enjoy views over our ski slope and woodland while sampling a refreshing gin cooler, or try one of our mountainous burgers!
Get the alpine vibe, just outside Bournemouth!
We have just developed a new menu to cater for all palettes – you won't be disappointed! From juicy Alpine inspired Dorset Beef Burgers to traditional Austrian Hot Dogs and pub classics our restaurant has something for every taste! There is also a wide choice of food for the kids. Our Bar stocks a vast choice of alcoholic beverages, including some exciting wines from around the world, a selection of Gins and mixers from Fever-Tree, as well as all the usual soft drinks and Pelican Rouge barista Coffee!
So why not come and relax and enjoy a coffee from our espresso machine in our friendly alpine atmosphere, whether inside or al-fresco!
FRESH BARISTA COFFEE
Looking for a double espresso? A flat white? Or a tall americano?
You're in the right place! Our baristas can whip up any coffee you can think of! We use only Pelican Rouge Coffee, for the tastiest blend of Arabica beans to make sure you cup is rich and full bodied!
Want something cooler? We also stock the super tasty Jimmy's Iced Coffee!
Also, if you're ordering take away coffee we'll give you 25p off if you bring your own re-usable cup! (or buy a KeepCup with your coffee directly from our baristas)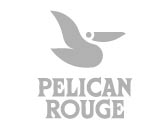 SPECIAL OFFERS
*Please Note*
Our Under 5's Soft Play area will be open Every Day from 9am – 4pm. When the Soft Play is closed – our Alpine Adventure Park has a huge mixture of fun activities or alternatively we have provided FREE colouring sheets and pencils – which are available from the bar.
LOCAL PRODUCE
When it comes to produce, we like it as local and as fresh as possible.
That's why all our delicious Dorset Beef Burgers, Sausages, Bacon, and steaks come from our local butcher shop – Neals and Son Butchers – in Tuckton.
DOWNLOADS
No Download Offers available at this time… Check back soon!
OPENING HOURS
Bar Service
Monday – Sunday
9am – 6pm
Food Service:
Monday – Sunday:
Breakfast: 9am – 11:30am
Main Menu: 11:30am – 5pm